Our Data Control Platform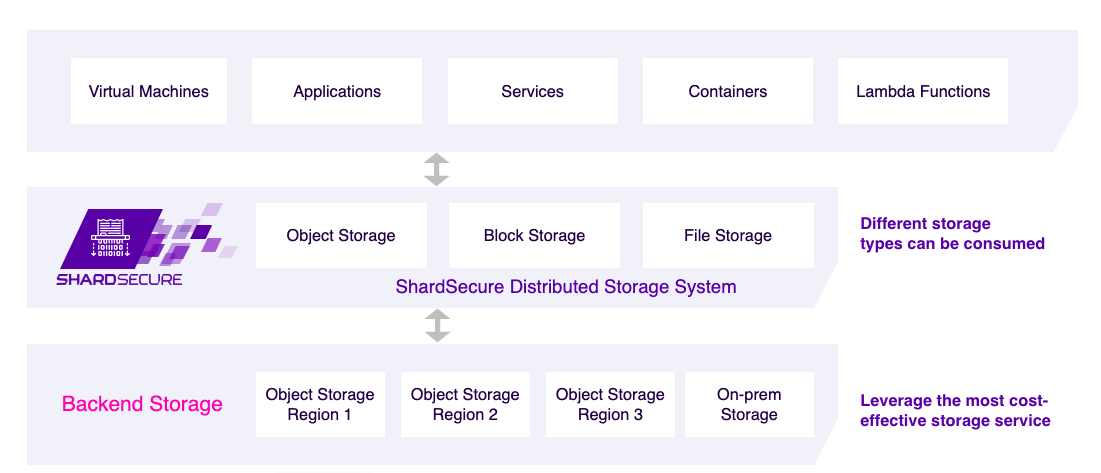 Your data is everywhere: applications, databases, servers. Our solution simply presents itself to them as a cloud and/or network storage location accessible through our S3-compatible API and iSCSI module.

Your data is first compressed, then shredded into microshards, which can be as small as four bytes and are too small to contain sensitive data.
The microshards are then mixed into multiple logical containers with poison data added to make unauthorized re-assembly exponentially more difficult.
Your microsharded data is distributed to multiple storage locations of your choosing in multi-cloud, multi-region, or hybrid cloud environments.