Back to listing
Robert Clyde
Advisor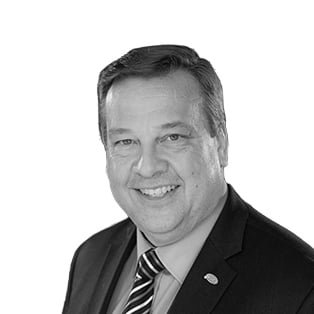 Robert Clyde is the former CTO of Symantec and the current executive chair of the board of directors for White Cloud Security. He is also an ISACA board director and served as their chair from 2018 to 2019. He currently serves as managing partner at Clyde Consulting LLC.
A recognized industry leader, Rob has over twenty-five years experience in Board Director, CEO, and software executive roles, with demonstrated leadership success at companies including Adaptive Computing, Symantec, Axent Technologies, and Raxco Software. He has participated successfully in being acquired twice and in an IPO.
As CTO at Symantec, Rob was a key member of the management team that drove its growth from slightly under $1B in revenue to over $5B. He was also one of five executives that co-founded Axent, driving revenues from $8M to $100M in four years, an IPO, and an eventual sale of the company to Symantec for $1B. While at Symantec, he also served as a founding board member and as the treasurer for the IT Information Sharing and Analysis Center (IT-ISAC), a nonprofit IT industry organization.
Rob is National Association of Corporate Directors (NACD) Directorship Certified™ and has been awarded the "NACD Board Leadership Fellow" designation. He has been closely involved in and driven the acquisitions of over 25 companies.